Glam-Pop Music
Electro glamour at its best!
Get to know foXee´s music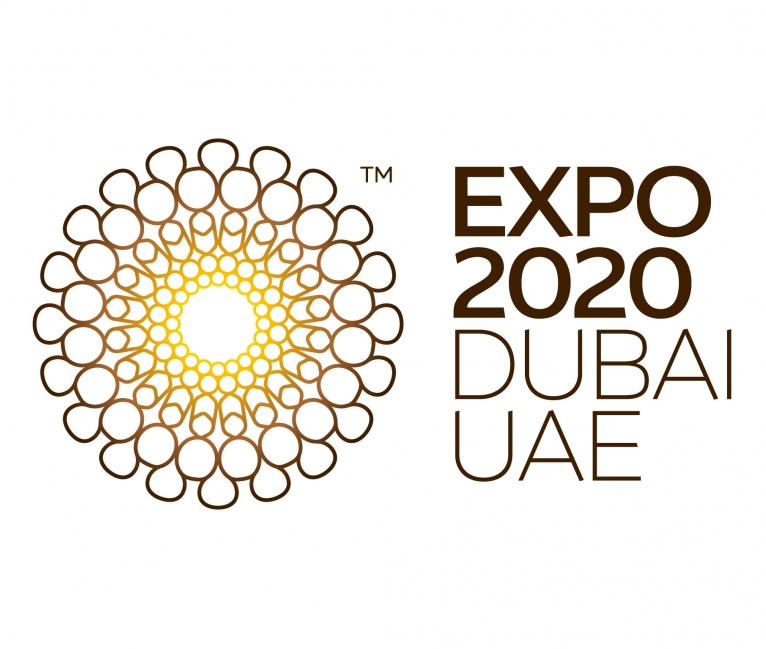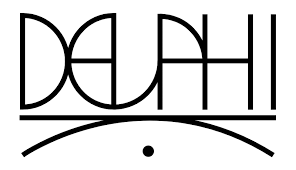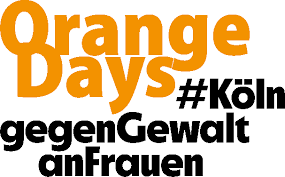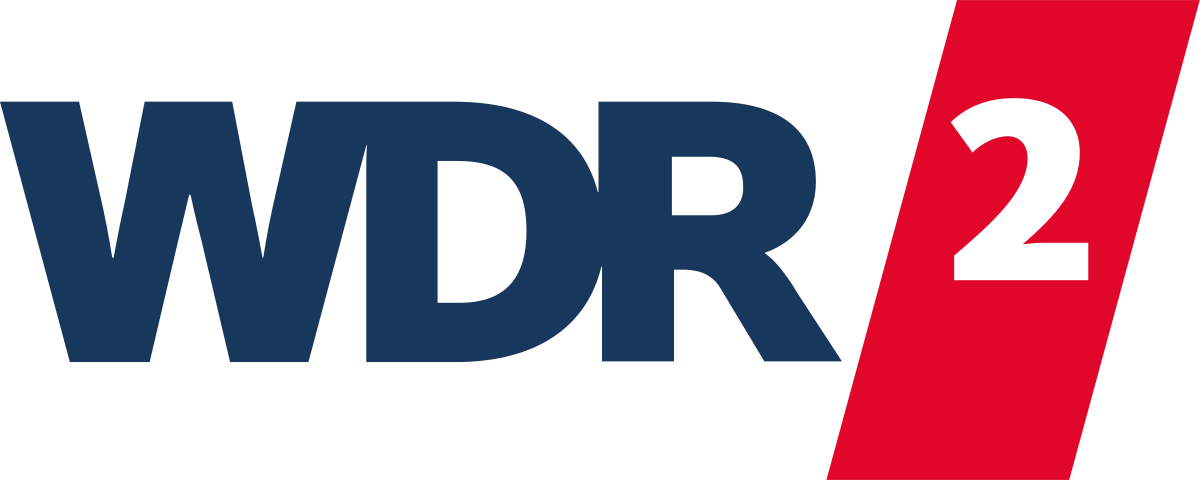 From childhood foXee loved to write poems. About the world, about love, about the many colors of grass and how dark tree bark looks in spring. And those who knew the little girl know to report that she sang even before she could speak.
As a singer songwriter, foXee now combines both, though it's rarely clear which comes first: the thought or the melody.
And that's how these songs came into being, which foXee currently summarizes under the term Wonderland: she sings about a life full of disappointed love, great hopes and the will to always get up again and take new courage. In doing so, she sees the world through the eyes of Alice in Wonderland, where one can only marvel at what bizarre and fantastic experiences life has in store each and every day.
Come and dive into Wonderland!
Give Me A Reason Is Out Now!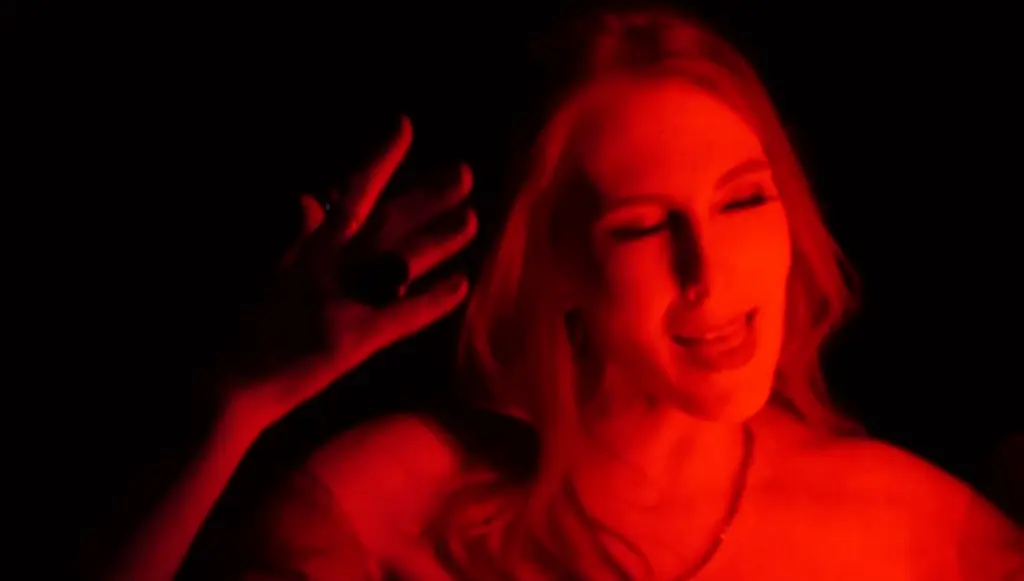 Infinitely grateful and overjoyed. These are the words to this wonderful article by Daniela Abels (freelance journalist) for the Kölnische Rundschau (print edition of 03/13/2023). But the most important thing is the headline: Empower women with...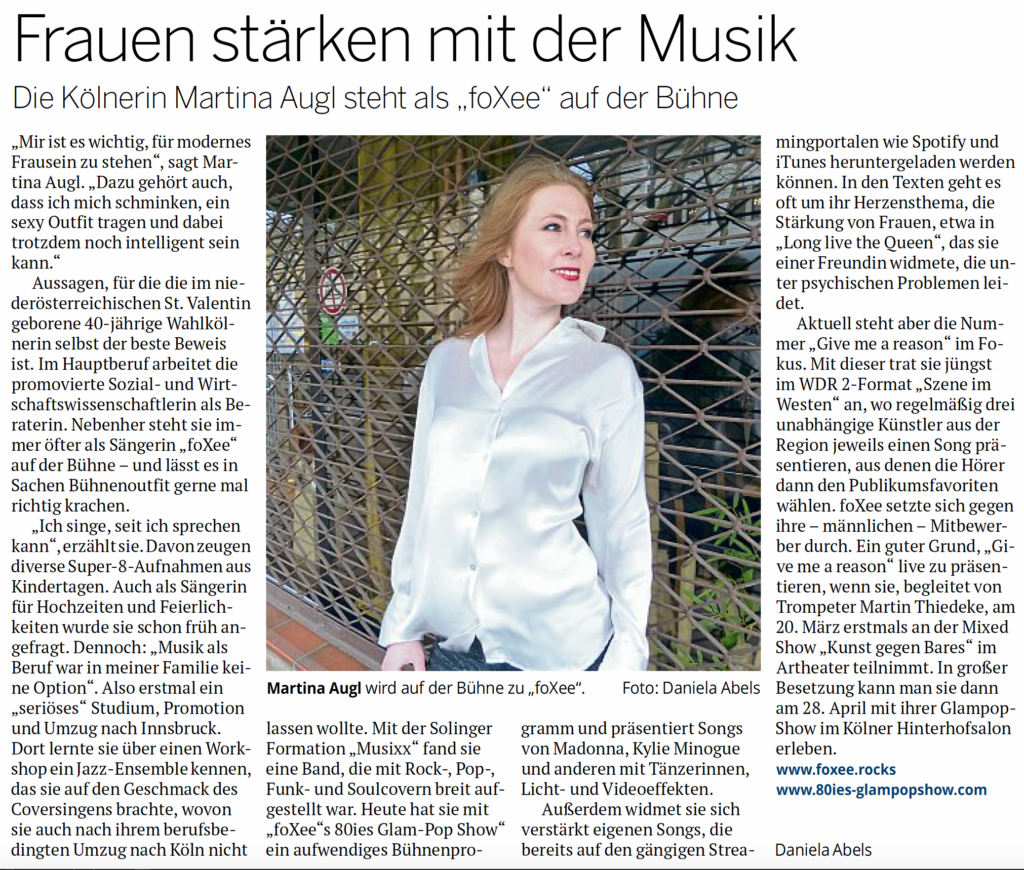 foXee Queen of Glam-Pop
This is the shimmering glamour of the 80s fused with the electronic gloss of modern beats of our capital city – crowned by the artist's delicate vocals, glamorous show, and pulsating Electrocross.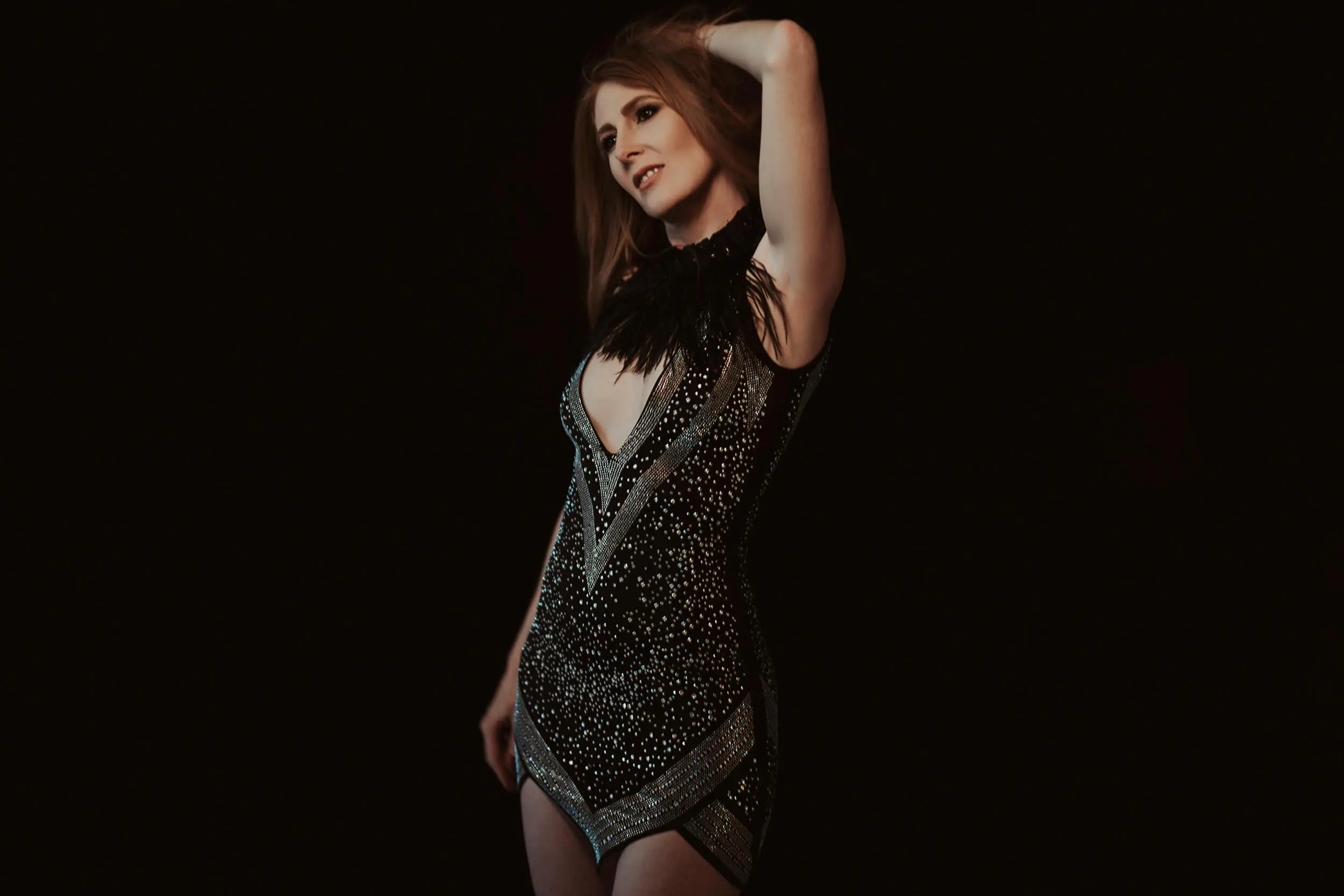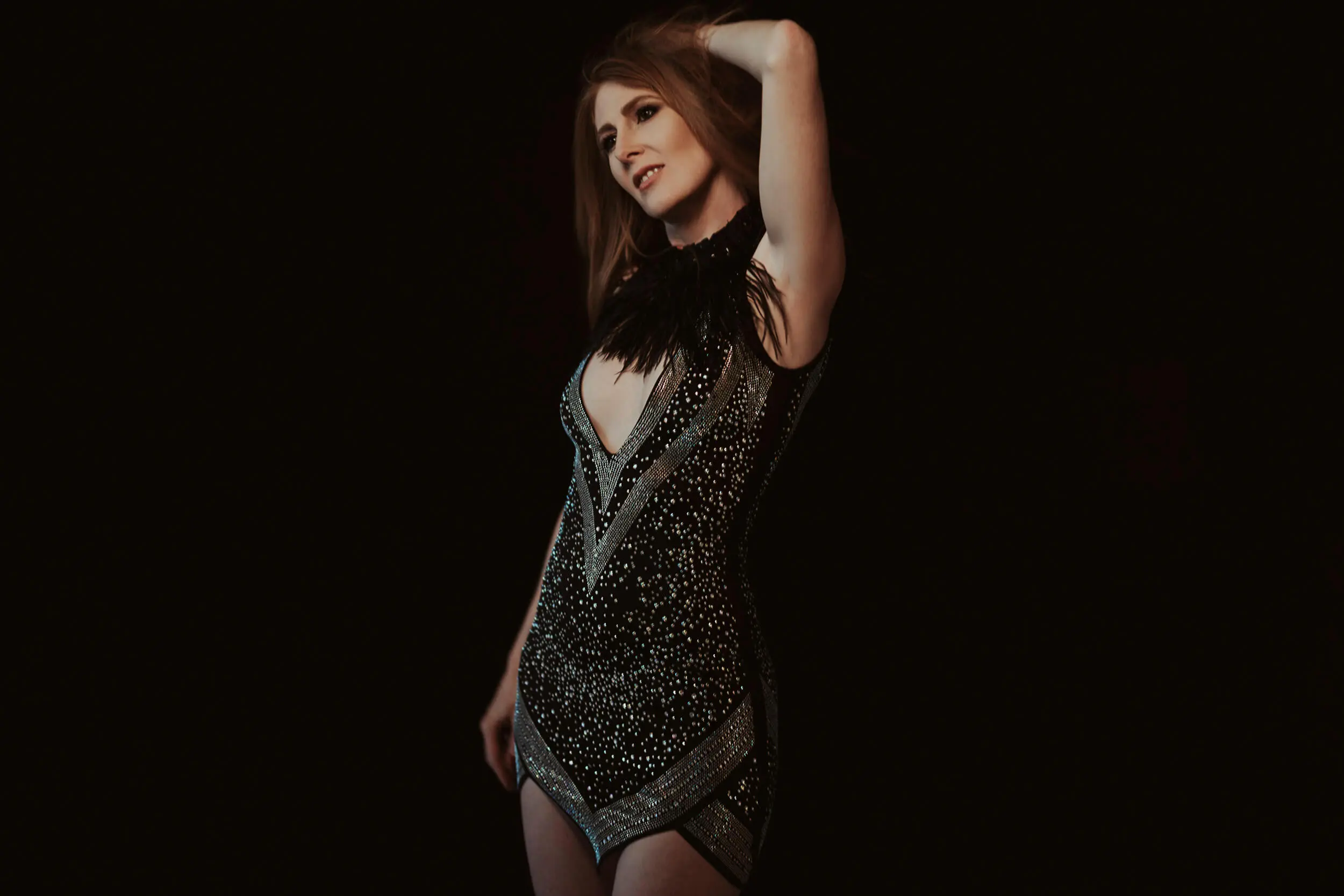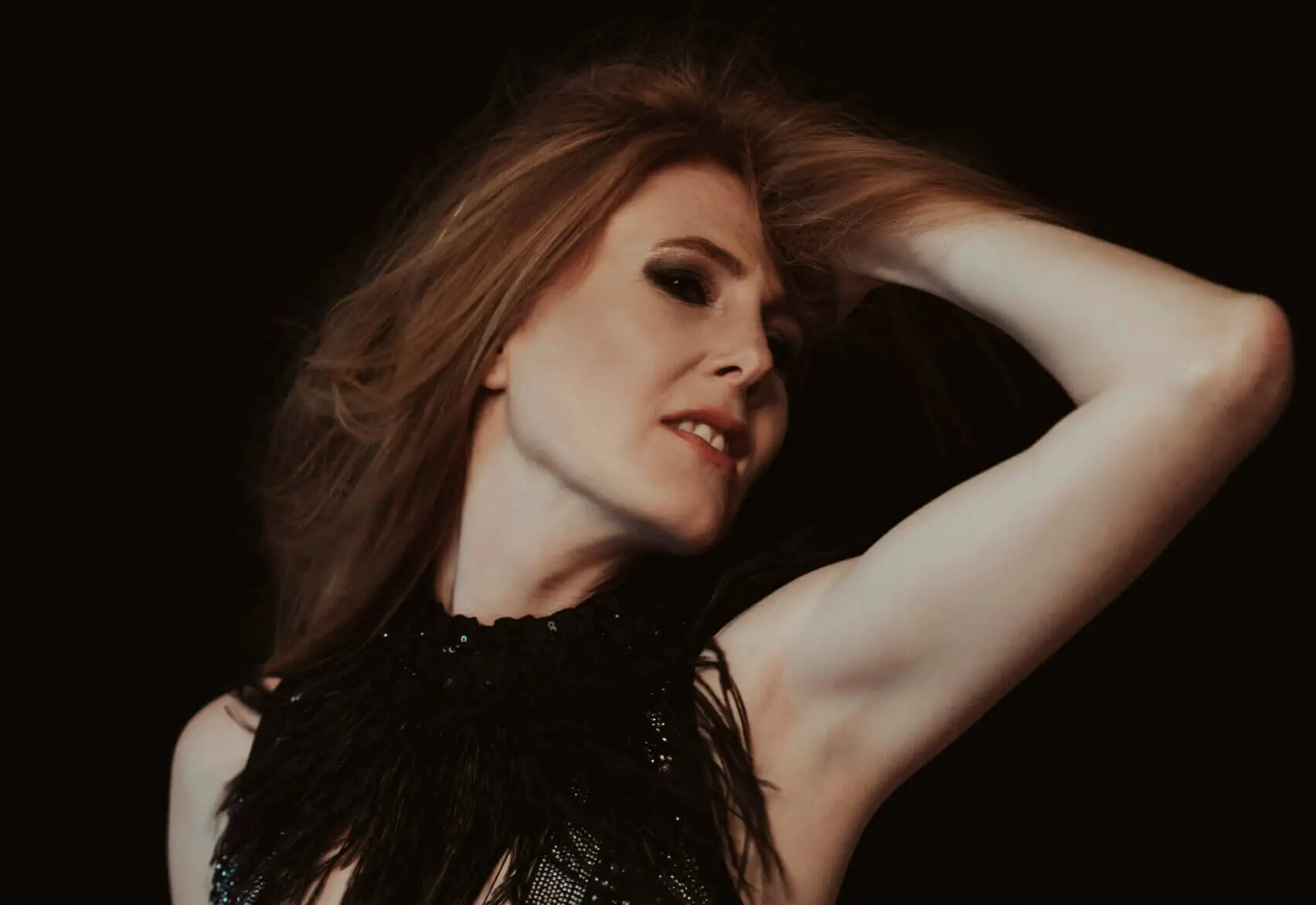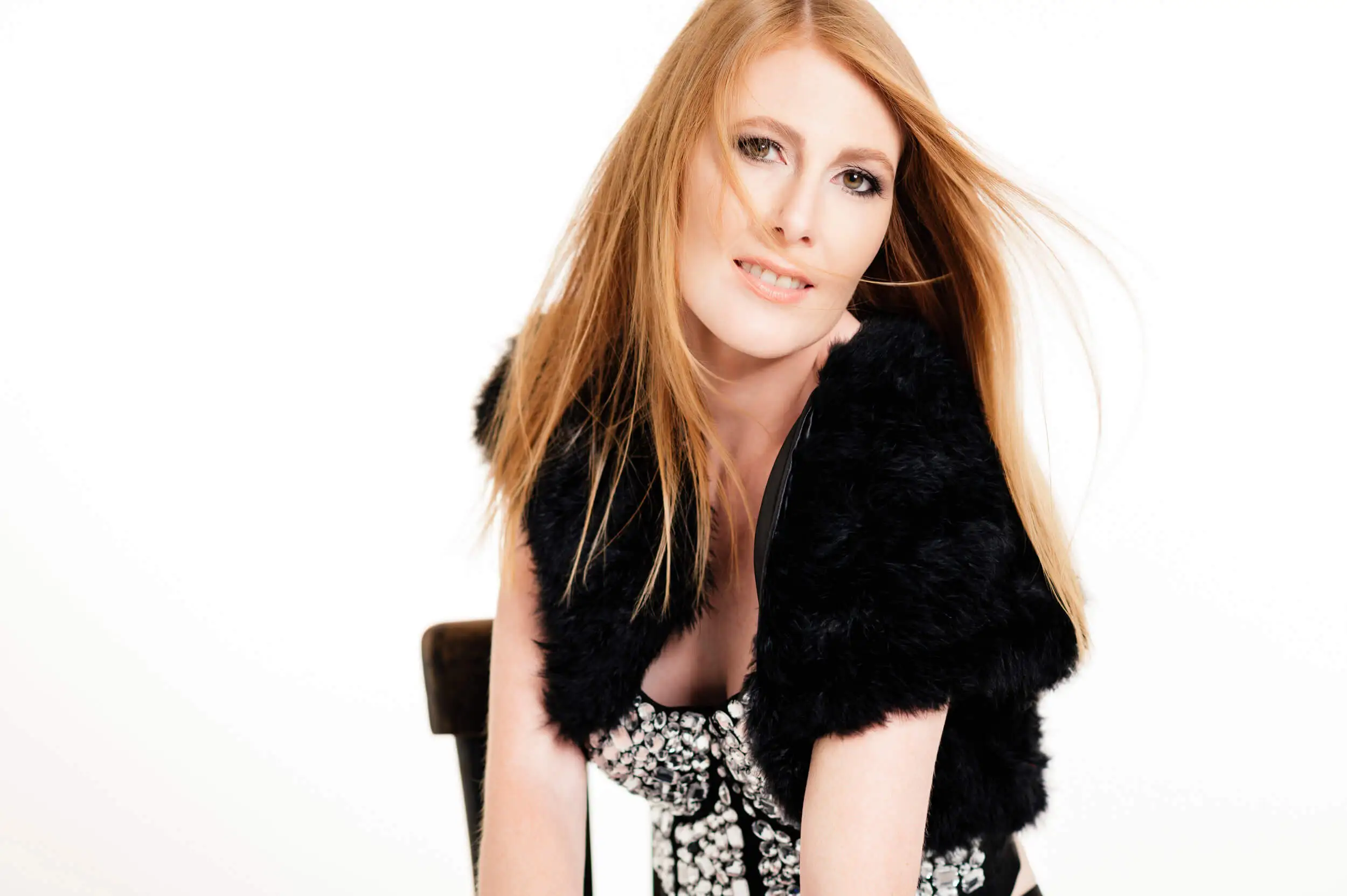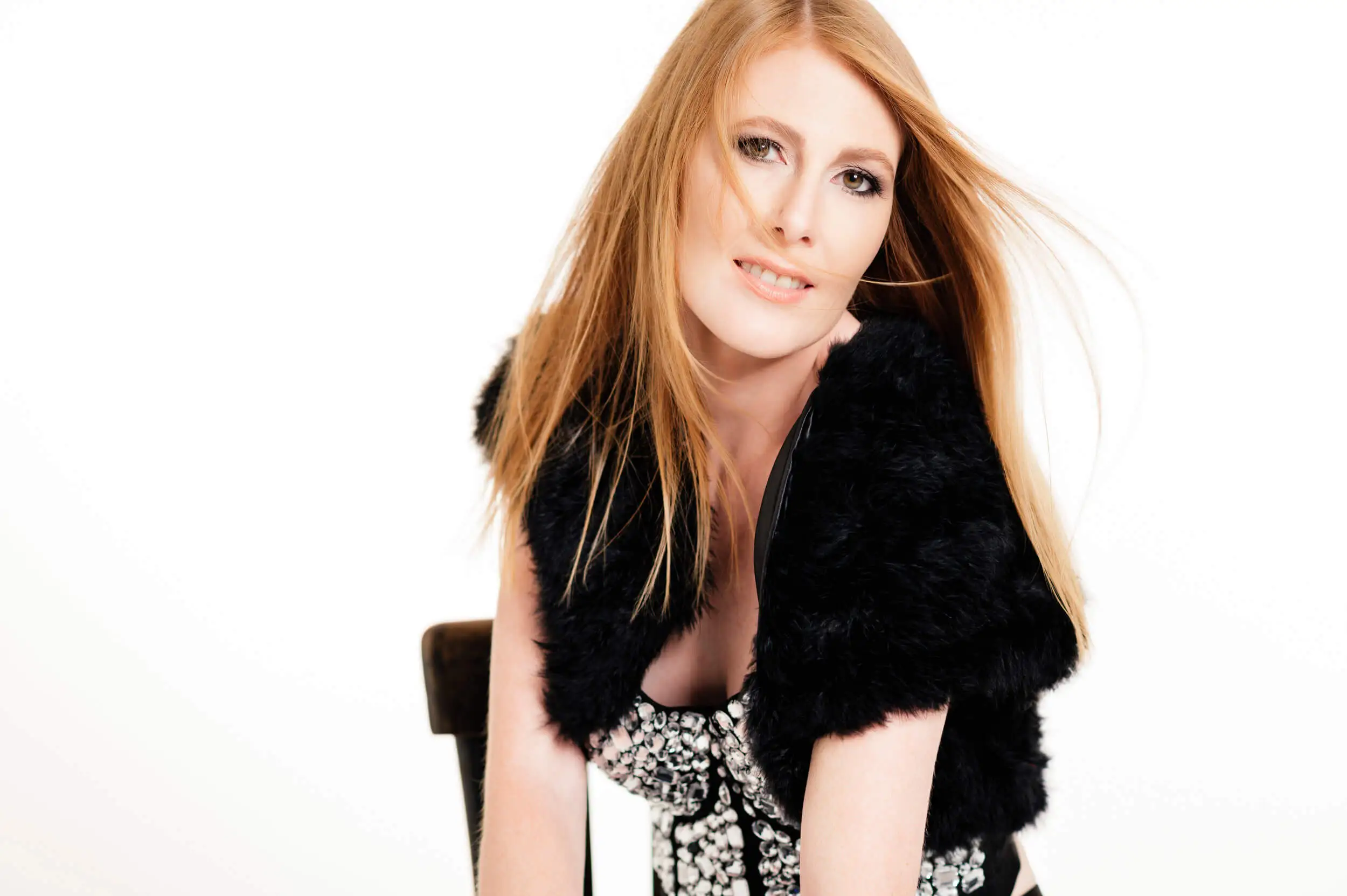 foXee stands for
GLAM-POP & CAPITAL BEATS
As a matter of course foXee creates the fusion of galmorous pop and the electronic glamour of the capital city beats in her Electrocross.
SINCERELY RESOLVED FEMINITY
foXee is the embodiment of courage and determination. Emotional, complex, mysterious, the artist lives an example of courageous femininity. She gives courage: courage to stand up, courage to change one's perspective and to stand up for one's own power.
VOICE. COURAGE. HEART.
Without question, the artist foXee is the consistent answer to the questions of modern womanhood: voice, courage and heart.